Laser Electrical Horsham has highly qualified and experienced electricians, providing a wide range of electrical services in and around the home. We are your 'Totally Dependable' residential electricians, servicing Horsham and surrounding areas. We deliver electrical systems and solutions that work with your architecture and home requirements.
Our home electrical services include:
Home Theatre & Multi Room Audio
Under-floor Heating
Air Conditioning & Heat Pumps
Home Ventilation
Central Vacuuming Systems
Data & Communications
Security, Alarms & CCTV
Lighting
Energy Efficiency & Solar
Our responsibility is to provide you with the most up to date and innovative solutions for your home. That is why we work closely with our key suppliers to ensure we always deliver the latest technologies at a competitive price. We have access to a wide range of quality products and along with our expert knowledge, you can rest assured your electrical décor and performance expectations are met.
At Laser Electrical Horsham, we believe energy efficient homes not only cost less to run but are more comfortable to live in. That is why you can rely on us to give you expert advice and the best solutions to make your home warmer, drier and healthier.
Laser Electrical Horsham takes pride in ensuring our clients experience the best possible customer service. We ensure consistent national pricing, high service standards and punctual, highly skilled technicians.
---
New Home Electrical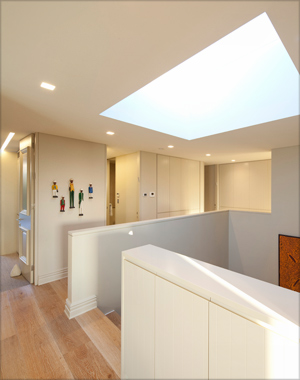 We work with you to design an electrical system that not only works within the architectural parameters of your home but is also practical enough to function for normal household use. We know building a new home requires a lot of important decision making, which is why we will take the time to discuss your electrical requirements and help turn your house into a home.
When it comes to installation, our goal is to minimise your stress by providing an electrician who shows up on time, is well presented, professional and carries out your job with care and skill.
From design to finish our experienced team provide the expertise needed to ensure your electrical project is completed within critical time schedules and budgets. Through innovation, planning and use of quality systems we take pride in providing you with the highest level of customer service.
---
General Maintenance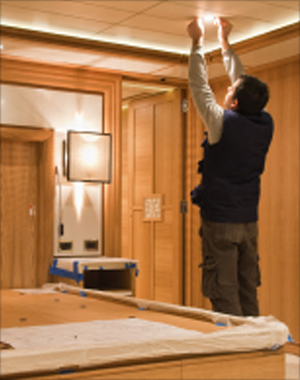 Maintenance and servicing is vital to ensure your home's electrical system is safe and operating efficiently. We can provide a preventative maintenance schedule to reduce the expensive costs of repairs or replacements in the future.
When unforeseen breakdowns occur, Laser Electrical Horsham will be here when you need us! Every job is important to us and we will respond promptly to any callout, big or small. Whether your switchboard has blown or you just need a light fitting changed you can rely on Laser Electrical Horsham to provide a 'Totally Dependable' service.
We take pride in providing excellent customer service from the first point of contact through to invoicing. We want to ensure every customer has a quality experience and trusts us to complete the job thoroughly. We welcome feedback so we can continually improve our performance.
Need a 'Totally Dependable' domestic electrician? Contact Laser Electrical Horsham today!
---