Laser Electrical Horsham provides 'Totally Dependable' electrical services for infrastructure and civil construction works across Horsham and surrounding areas. With our experience and expertise in the construction and building field, we are ready to support residential and commercial civil construction projects requiring high quality and reliable electrical systems.
Laser Electrical Horsham is well-manned and equipped with civil works equipment, including scissor lifts, excavators and tip trucks so you can rest assured that we will get the job done. We pride ourselves on exceeding our clients' expectations in terms of standards, project delivery, safety and service quality.
Our civil electrical services include: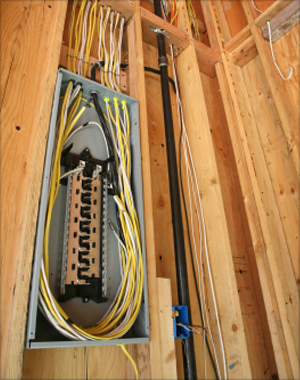 Power Pole - Supply and Installation
Transformer Site Preparation
Commercial and Industrial Rough-in and Fit-offs (Electrical and Data)
Underground Electrical and Communication Reticulation
3 Phase Upgrades
Consumer Mains and Sub Mains
Main Switchboards
Distribution Boards
Type B DSB Boards
Type D DSB Boards
Emergency Lighting
Manholes
Pit and Pipe
Telstra Lead in
Fibre Optic Installation
Cable Hauling
Partnering with Laser Electrical Horsham will provide you with a streamlined and professional support network for all your electrical needs. We strive to provide excellent service at every level, and always look for ways to improve our business to meet and exceed our customers' expectations. With our team of dedicated, committed and professional technicians, we are the preferred electrical and civil contractor in Horsham.
Please contact us to discuss your requirements.
---