Laser Electrical Horsham is your 'Totally Dependable' electrician, offering a wide range of electrical services across Horsham and surrounding areas.
Value for money, great service and reliability. These are the foundations of Laser Electrical Horsham. It is the backbone of all successful businesses, no matter what the industry. Keeping things simple, believing in yourself and working hard are the principles that have cemented Laser Electrical Horsham as the leaders in our industry in the Wimmera Mallee region.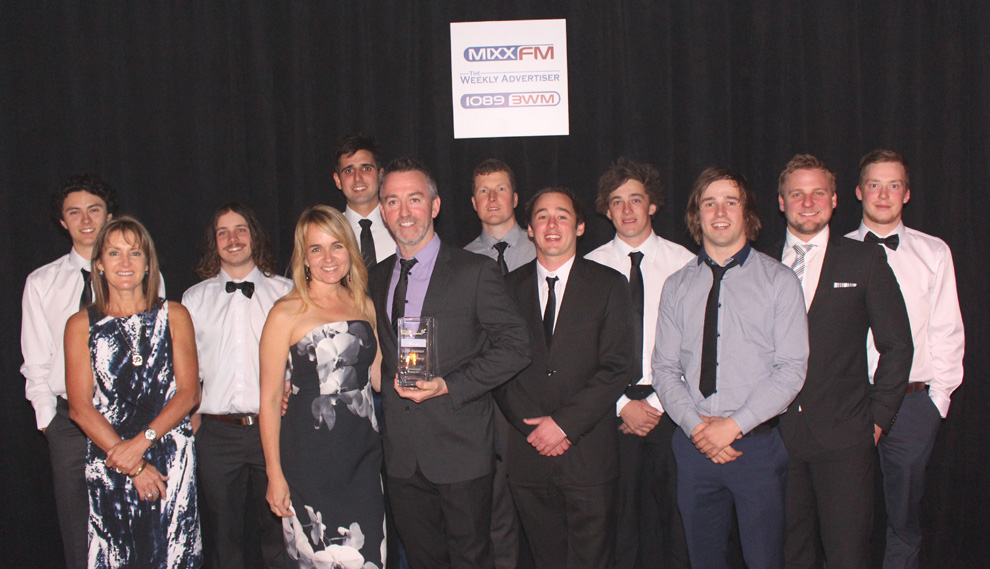 This attitude and focus has seen the business go through massive growth and opened many doors for owners Matthew & Janene Coutts.
Located in the heart of the wheat fields of the Wimmera and one of Australia's prime grain region, Matthew and his team of dedicated key staff have expanded the business to a formidable company with multiple divisions. We are now a major player in the domestic, commercial and industrial markets.
In order for Laser Electrical Horsham to provide premium services, we evolved into a self sufficient organisation having control over many areas of the industry that impacted on its ability to provide the client's expected outcomes. Matthew, now managing director, enjoys a mix of working in the business and on the business. He regularly plays a hands-on role on sites, training staff and mentoring management. He is also known to pull out the pliers and screwdrivers and work alongside the staff if the need requires.
Matthew's succession plan involves the distribution of responsibility to his department managers as he believes the importance of understanding their responsibilities and clients' needs early in the relationship. Strong staff retention has enabled the company to develop deep skill sets which are being handed down to the next generation of tradesmen who play a pivotal role in the day to day running of the business.
It is with these values and principles that Laser Electrical Horsham assures our clients of quality whenever we work with them.
We are a strong provider of employment within the region, now employing over 40 staff and providing a large support to the community by sponsoring many local sporting and community groups.
Matthew and his team believe that with such a strong culture and sense of winning, they see a great future and more growth. And as Laser Electrical Horsham moves forward towards our goals, be rest assured we have your goals in mind as well.
Need a 'Totally Dependable' electrician? Contact Laser Electrical Horsham today!
---
Our Story
Coutts Electrical & Data took over the family business in 1999. Now in our 49th year of business, the company has evolved into an extremely diverse electrical entity. With a staffing level nearing 40, our vision is to be able to provide a complete solution with no disruption to our clients' productivity.
Matthew & Janene have always held great pride in our experienced and dedicated team of employees and the professional way in which we present and conduct our business. We were invited to join the Laser Group on 2005, which is a testament to our excellence, professionalism and business reputation achieved over the years of operating in the electrical industry.
Joining the Laser Group is an exciting progression for the business, providing the opportunity to enhance business operations and the service offered to our clients. Trading as Laser Electrical Horsham has given the business access to proprietary software, new product ranges and subsequently a broader range of services to offer to clients.
---
The Laser Guarantee
When you hire a Laser electrician, you'll receive our 'Totally Dependable' service, guaranteed.
Timely delivery
Promise of care and skill
Appropriate work for customers' needs
Well-presented, professional employees
Ensure responsibility of material supplied
Honour manufacturer's guarantees
Meet and frequently exceed our customers' expectations
---
Awards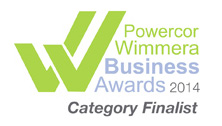 2016 Wimmera Business Awards - Winner, Service
2016 Wimmera Business Awards - Winner, Trainee / Apprentice of the Year
2014 Wimmera Business Awards - Finalist, Young Leader in Business
2016 Wimmera Business Awards - Finalist, Trainee / Apprentice of the Year
Industry Award - Finalist
Apprentice Award - Finalist, Chris Culvin
Young Leader Award - Finalist, Brad Stewart
2010 - Powercor Wimmera Business Award
2008 - Runners - Up
2008 - Laser Group Excellence in Business Systems award
2007 - Laser Group Excellence in Business Systems award
2007 - Laser Group Australian Franchise of the Year
---
Accreditations
Canadian Solar - Authorised Partner
We believe great customer service requires great partnerships which is why Laser Electrical Horsham are an Authorised Partner of Canadian Solar. We are very confident in Laser Electrical Horsham's professionalism, capabilities and quality system design and install from residential to large commercial solar. As an Authorised Partner, Laser Electrical Horsham have direct access to our extensive technical and engineering expertise as well as our local sales, marketing and training support which should give their customers piece of mind when going solar."
Haydn Fletcher
National Sales Manager,
Australia
---
Meet Our Team
---